Manufacturer Information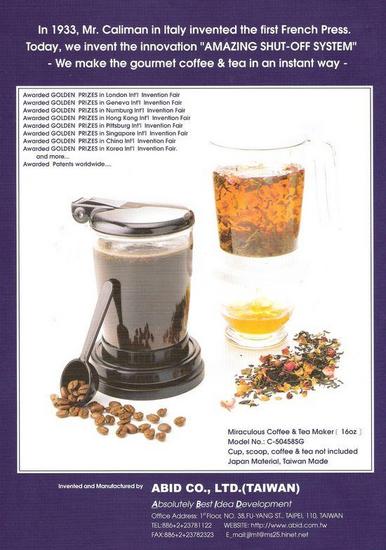 E.K. INT'L CO., LTD.
Liaison Man:
MING TONG LIU
E-mail:
Telephone:
886-2-27206058
Fax:
886-2-27222323
Address:
Rm 10 , 2F, No. 270 , Sec. 5 , Chung-Hsiao E. Rd., Taipei City, Taiwan.
Web:
http://www.handybrew.com.tw
Company Intro
In Italy of 1933, Mr. Caliman invented the first French Press. Today, we invent the Handy Brew Tea & Coffee Maker.
Products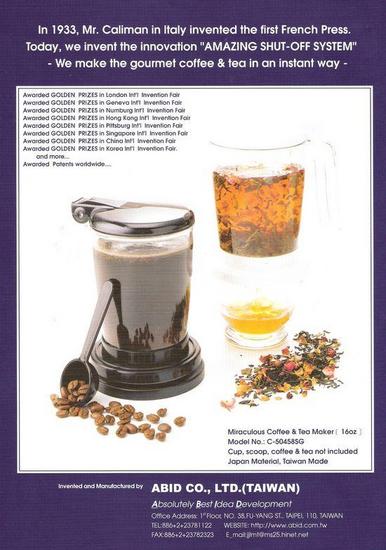 PRODUCT