Manufacturer Information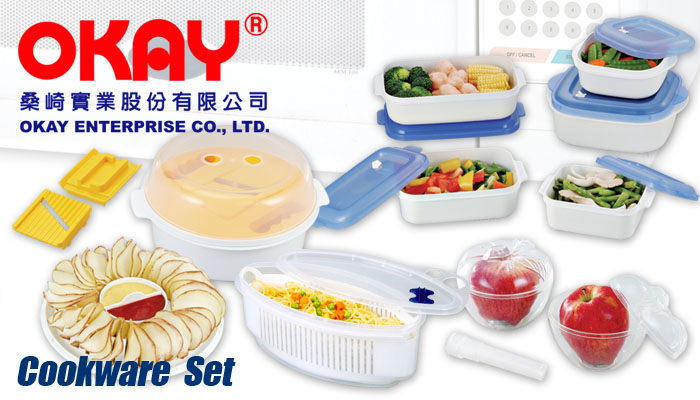 OKAY ENTERPRISE CO., LTD.
Liaison Man:
STEPHEN CHEN
E-mail:
Telephone:
886-4-7615248
Fax:
886-4-7615249
Address:
No. 8, Lane 93, Fang-Tsao St. Chang-Hua City, Changhua County, Taiwan.
Web:
http://www.microwave-cookers.com.tw
Company Intro
OKAY Enterprise Co., Ltd. was established in 1987 as a specialist manufacturer of microwave cookware and pet products. We believe it takes more than just a good oven to produce the best results in microwave cooking, and our wide variety of cookware is made to make your kitchen time more fun.
Products